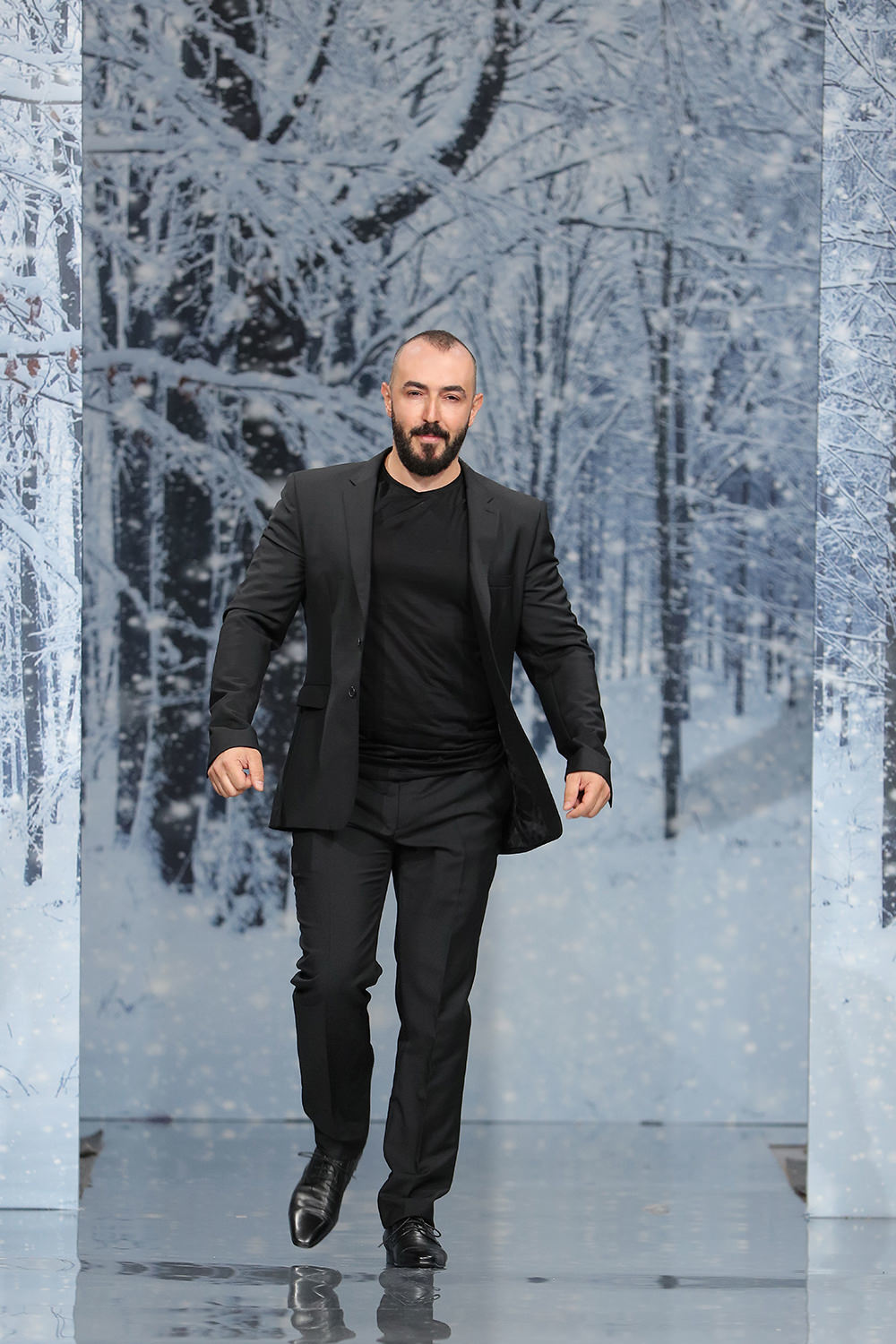 Born of a Lebanese descent, Ziad Nakad knew from his very early teens that he was to work in fashion. Since his young years, he was attracted by eccentric fabrics, sheer embroideries and unconventional beadings which married his designs back then especially sketched for his family to wear. Encouraged by this genuine success, the talented young man decided to explore more his passion for fashion and embrace the dressmaking art with studies in the field. In parallel, he mastered the art of couture by working with many famous fashion designers in Beirut. In 1997, he turned his dream into a career when he was invited to take part to the Beirut International Fashion Show for Couture in Beirut and dressed renowned super models like Karen Mudler, NadjaUrman and Jennifer Driver.
His first fashion shows garnered much praise from critics and opened the doors to a whirling series of defiles sparking international interest for the designer. Such exposure led to another milestone to his career with his first international defile in Milano in 2001 followed suite by another one in Cannes in 2003… and that was only the beginning…
Celebrated for his ability to reveal the feminine side of every woman, Ziad Nakad is now a design reference in fashion shows in Lebanon, the Middle East, the Gulf, Europe, Asia, the Americas, and the world.